Profile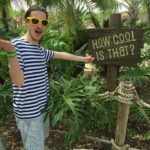 Tom Gallagher-Mitchell
Frantically answering questions between teaching and meetings.
My CV
Education

School: Nottingham High School, Universities: University of York, University of Lincoln, University of Aberdeen

Qualifications

BSc (Hons.) Psychology, MSc Child Studies, PhD Psychology

Work History

Budgens Supermarket, York Dungeons,Jones Bootmaker, Redhill Academy, University of Aberdeen, Edge Hill University, Liverpool Hope University

Current Job

Employer

Department of Psychology

Liverpool Hope University
About Me:

A Psychologist interested in how we develop and change as we get older.

Read more

I live in Liverpool with my Husband and our cat Saffy (she's black and look like Toothless from How to train Your Dragon). We have also recently adopted twins so have our hands full

I am a huge fan of all things true crime drama related, I love a good whodunnit, whether this be on TV or some classic reading (or audiobook).

I play in the university concert band, so am a musician at heart, with my instrument of choice being the bass clarinet.

In trying to wind-down from a day's work, I like to cook and bake, I almost made it onto an earlier series of great british bake off!

I have a passion for learning, so aim to develop my own skills, lately this has been focussed on pottery

My Work:

I am a Cognitive Developmental Psychology researcher and lecturer

Read more

My work time is split between teaching and research and enjoy both aspects of my job role.

I teach students all the way through their undergraduate degrees and at postgraduate level on topics such as how the brain works, how our social skills change as we age, how we learn (and some of the problems with using technology in schools).

In terms of research my focus from my PhD is on maths and numbers. I look at how we learn numbers from a young age, some of the problems which may happen (math anxiety being one of them). I also make use of a big magnet called TMS to zap the brain to see how this changes the brain activity when we are learning a task.

My Typical Day:

Full of surprises and challenges

Read more

I say this because in Academia we need to be flexible. We are like chameleons in adapting to different challenges. I like to have a plan and schedule things, but often this needs to change due to an extra meeting or something I had not considered might happen.

An example of this would be that as part of my research I work a lot with schools, and parents and sometimes meetings and arrangements do not go as smoothly as we would like. In relation to teaching my typical day here involves a lot of talking and exploring our pretty campus here at Liverpool Hope. This could be to a small group of students in a tutorial, all the way to a large class of around 250 students.

Other parts of my day may be spent in the childlab working on projects with our research assistants, and planning our next experiments. I have recently supported 4 students with their Nuffield Student Summer Internships, and among these are a CREST Gold award winner (applicants from the NW region most welcome…ask your teachers!).

There is always time to wind down, so I am also part of a department badminton team who play a few times a week (we are quite competitive).

What I'd do with the prize money:

A showcase event for parents and their children

Read more

The idea for public engagement would be to put on a research showcase for parents and children by the Childlab at Liverpool Hope.

This would involve staff and students putting on research demonstrations, experiments for children to take part in, and also tasks for parents too.

We would also aim to showcase the findings of previous research studies for parents, to demonstrate the impact of our work (for example, maths anxiety, happiness at school).

This would be similar in style to summer showcase type events. We would also aim to have this as a tie in to British Science week which the faculty run events throughout this week for the general public to attend.
My Interview

How would you describe yourself in 3 words?

Chatty, Friendly, Patient

What or who inspired you to follow your career?

A drive to succeed and a thirst for knowledge

What was your favourite subject at school?

English Literature, I enjoyed the escapism

What did you want to be after you left school?

originally I wanted to go into catering, but my interest in people led me towards psychology as an undergraduate and beyond.

Were you ever in trouble at school?

I wasn't really in trouble, I actually got to be a prefect and give out small punishments (they were called blue tickets)!

If you weren't doing this job, what would you choose instead?

Something in the creative industry, so catering, music, design, something that can put a smile on people's faces.

Who is your favourite singer or band?

Currently on my playlist is Christine and the Queens, and if i want to dance around the kitchen it is Sigala's latest album.

What's your favourite food?

To make this would be lemon drizzle cake, to eat probably a good curry.

What is the most fun thing you've done?

On holiday recently I went on a twister speedboat ride, 360 degree spins in the ocean at over 40 mph, oh and swimming with stingrays.

If you had 3 wishes for yourself what would they be? - be honest!

More wishes (Joking!). To be healthy into old age, to make people happy, and to fulfill my potential

Tell us a joke.

One in four frogs is a leap frog!
My profile link:
https://ias.im/u.194290
---
---
---