Profile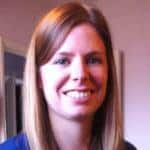 Rachel Reid
My CV
Education

L'head High School in Argyll, Scotland,

The University of Edinburgh,

The Tavistock and Portman NHS Foundation Trust / University of Essex.

Qualifications

Scottish Higher Education:
8 Standard Grades (GCSE equiv.)
7 Higher Grades (A-level equiv.)

University and post-grad quals:

MA Psychology (2:1 hons)
Short Course: Introduction to Educational Psychology, Edinburgh Uni.

PG Cert., Counselling in Education
D.Ch.Ed.Psych. Doctorate in Child, Community and Educational Psychology

Work History

Most recent first:

Child and Educational Psychologist (independent practice),
Maingrade Educational Psychologist,
Trainee Educational Psychologist,

I have also worked in the following roles:

Learning Mentor,
Youth Centre Advisor,
Playscheme Leader (for Autism/ASD)

Voluntary experience:
Volunteer Befriender to a young person with learning difficulties.

Current Job

I work part-time as a Child and Educational Psychologist. I am registered with the Health and Care Professionals' Council (HCPC). I am a member of The British Psychological Society (BPS) and the Educational and Child Psych. division (DECP).

I also have a full-time role as a Mum to two young children so these days I am well versed in juggling my professional role with being a mum too!
About Me:

I am a Child and Educational Psychologist (HCPC registered).

I have studied a lot! I finally left 'formal' education in 2012 (it was an Olympic year personally, as I had to put together a thesis during my final year on the doctorate course, as well as it also being London 2012 of course!)

I am originally from Scotland but I have been living and working in London/South East England for 12 years now.

My Work:

I work with children, schools/settings and families. I work across a broad age range, from 0 to 25. I use consultation skills and psychological knowledge to gather people's views and try to make sense of people's experiences.

My Typical Day:

Quite varied! I may be in a school or I may be writing a report…

What I'd do with the prize money:

I would like to fund some attachment and trauma training in my local authority area for key school staff who are supporting young people affected by early developmental trauma – or perhaps even new parents and their relatives as a training group – who want to know more about early childhood trauma and adverse experiences in the early years of life and how these experiences impact on an infant's brain development and forming early relationships.
My Interview

How would you describe yourself in 3 words?

Cool, calm. collected* (*I do try to be!)

What or who inspired you to follow your career?

My mum, my teachers.. and thanks to the lady who visited my uni to talk about becoming a Child Psychologist.

What was your favourite subject at school?

English, Art, Biology, History

What did you want to be after you left school?

A Child Psychologist! Or I wanted to work in animation.

Were you ever in trouble at school?

Not that I remember.. but I did leave school 20 years ago

If you weren't doing this job, what would you choose instead?

I'd like to do more research!

Who is your favourite singer or band?

I love indie music and seeing live bands.

What's your favourite food?

I'd have to say cakes as I have a sweet tooth.

What is the most fun thing you've done?

I once trekked the Inca Trail and visited Machu Picchu.

If you had 3 wishes for yourself what would they be? - be honest!

To live in the moment - To appreciate the small things - To live well and not dwell.

Tell us a joke.

I know 25 letters of the alphabet but I don't know Y.
My profile link:
https://ias.im/u.247347
---
---
---