Profile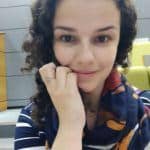 Jessica Pope
Right now, I'm teaching my second class of the day :)
My CV
Education

I went to a really small primary school in a tiny village called Sampford Peverell. It had around 100 people in. After that, I went to Uffculme School in Devon, which has around 1200 people which was a big difference! I then went to Exeter College to do my A-Levels, and then Edge Hill University to do my degree (which is where I work now!)

Qualifications

I have GCSEs in: English (Language and Literature), Maths, Biology, Chemistry, Physics, ICT, RE, German, Drama, History
Then A-Levels in: Human Biology, English Literature, Psychology and half an A-Level (an AS-Level) in German

Work History

I've been a waitress, a dessert chef, a teaching assistant, a mental health worker, a babysitter and an editor.

Current Job

Graduate Teaching Assistant
PhD Researcher

Employer

Edge Hill University used to be a college for teaching and nursing, but now is one of the fastest-growing universities in the North-West. It was even named University of the Year in 2014/2015. I work here as a researcher, as well as a teacher for undergraduate students. Even though it's really close to Liverpool, which is a massive city, it's a really pretty campus with lots of greenery, lakes and even animals! Plus we have some really cool stuff, like a VR (virtual reality) lab, a robot and, of course, the building I work in! Mainly because I work there…
About Me:

I'm a cat-loving 24 year old scientist, who you will usually find bundled up in a million layers near a radiator because I'm always cold and love being cosy!

Read more

Hi there 🙂 I'm Jess (people only call me Jessica when I'm in trouble!), I'm 24 and I live near Liverpool with my 5 housemates. I'm a few years older than them, so they usually tease me by calling me Mum. On the weekends I usually stay home with them playing board/video games, or I go to visit my boyfriend in Newcastle and go exploring! Some of my hobbies include board games, photography, reading and cats. I don't have one of my own, but hopefully I will one day. I love music, and if you give me a song I can probably sing you the entire song (definitely the chorus, if nothing else)! I used to do a lot of musical theatre (acting, dancing and singing) but I haven't been able to do as much recently. Before I wanted to be a psychologist, I wanted to be a singer – I even auditioned for Britain's Got Talent once! But considering you never saw me on the telly, you can guess how well that went!
One interesting fact about me is that I have a condition called Joint Hypermobility Syndrome. It basically means that all of my joints are a bit broken and are double-jointed, so I can do some really weird bendy tricks. Most peoples favourite is when I lie on my stomach, and bring my legs over my head to touch my nose with my feet. Perhaps if this doesn't work out I could be a gymnast…? It does cause me some pain, particularly in winter or if I'm too stressed, but it just means I have to make sure I move around a lot and not sit still for too long.

My Work:

I work in a university, teaching students about Psychology. I also do research into helping teenagers and people in their 20s who have had cancer.

Read more

I'm doing a PhD in Psychology, which basically means I'm doing research on a really specific question because people don't know what the answer is. Once I've done all my research, you write it up as a 'thesis' to share with other scientists who are working in a similar area to you.

The specific question I am looking at is, 'what is the psychological impact of cancer in adolescents and young adult survivors'. So, in simple terms, how do teenagers and people in their early 20s deal with having cancer, and how do they manage when they are told they don't have cancer anymore? I decided to do this because I lost 2 friends and 2 family members to cancer quite close together, and I found it really hard to deal with. And I thought 'if I'm finding it this hard when its not even happening to me, how must people feel when they have cancer'? So I thought I'd go and find out!

There are 2 parts to how I do my research: for the first part, I send out questionnaires to people who have had cancer but don't have it anymore. I find these people by working with a cancer hospital near where I live, who let me talk to their patients. If they send me back a questionnaire, I do an interview with them (that's the second part). I go and have a talk with them either in their house or at my work about their journey with cancer, from the day they got told they had cancer to where they are now. It's really inspiring to hear their stories.

At work I have an office which I share with 3 of my friends. We're good at keeping each other motivated, because sometimes these projects are really tiring and we feel like we're never going to finish it! To help with that, I have pictures of my friends and family on my wall, and I have a cuddly Pusheen plush on my desk. Whoever has the worst day gets to have Pusheen on their desk, because it will always make you smile!

My Typical Day:

I usually oversleep, then run around to make sure I leave the house on time! After I get to work, I get a cup of coffee (I cannot function without coffee!) and spend the morning doing prep for teaching or marking, if there's any to be done. In the afternoons I usually focus on writing up my research to send to conferences or for my thesis.

Read more

I'm not very good at getting up in the mornings, so I normally have to set a lot of alarms! I get myself ready, make a cup of coffee and make the 20 minute walk to work. By the time I get to work, that coffee is almost gone so it's time to make another one! I usually spend the mornings preparing for teaching my classes, or doing marking if I have any. Sometimes I spend the rest of the morning teaching, but if I'm not then I read a lot of science papers about what other researchers are doing in my area. It's important to see what other people are doing in your area, so you can stay up to date with what's going on. In the afternoon I usually do work on my thesis, writing up my experiments and what other poeple already know about my research topic so I can argue why my work is important.

At the end of the day, I go home and make myself some tasty food (I love to cook). I call my boyfriend to see how his day has been (despite being away from each other, we still like to do things like we were together) and then relax by playing a game or reading a book until bedtime.

What I'd do with the prize money:

Do a big event for cancer charities and people who have had cancer about how to make their experiences better, and go to schools to inspire girls to pursue Maths and Science

Read more

If I won the prize money, I have two things I'd like to do. I'd spend some of it to do a big event for teenagers who have had cancer, to talk about how we can make their experiences when they leave treatment better so it's easier for them to go home and go back to normal life. I'd also like to spend some of it going to schools, to try and encourage girls to follow a career in Maths and Science because girls can do science too!
My Interview

How would you describe yourself in 3 words?

Empathetic, nerdy, funny

What or who inspired you to follow your career?

There wasn't one specific person, I just always knew I wanted to help people

What was your favourite subject at school?

Physics

What did you want to be after you left school?

A clinical psychologist, working with people with mental health problems

Were you ever in trouble at school?

Sometimes, for talking when I should be listening

If you weren't doing this job, what would you choose instead?

I'd be a paramedic

Who is your favourite singer or band?

Right now, a Korean girl band called (G)I-dle

What's your favourite food?

Ice cream :)

What is the most fun thing you've done?

I went on an adventure to India and spent 2 weeks travelling

If you had 3 wishes for yourself what would they be? - be honest!

1) I'd wish to go travelling around the world 2) I'd wish to spend more time with my Dad 3) Similar to 1, but I'd wish to go to Disneyland!

Tell us a joke.

I'm reading a book about anti-gravity. It's impossible to put down!
My profile link:
https://ias.im/u.247345
---
---
---