Profile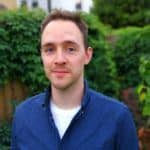 Dan O'Hare
My CV
Education:

Primary school – St Saviour's Primary School, Lewisham
Secondary school – St Thomas The Apostle College, Nunhead
Sixth Form – Christ the King, Lewisham
University – University of Surrey and University of Bristol

Qualifications:

11 GCSEs, 2 AS Levels, 3 A Levels, a BSc. Degree and a Doctorate in Educational Psychology

Work History:

My first jobs were actually in sales and technology. On Saturdays and Sundays I used to help people decide which printer would be best for them. Straight after university I worked as a training manager for a technology company.

I also worked as a classroom assistant and a youth worker for several years. During my undergraduate degree I worked in a Pupil Referral Unit (PRU) for one year. A PRU is a school for children who have been excluded from their original school – it was fantastic experience in getting to know children and young people who felt like they had been 'kicked out' of their school.

Current Job:

I'm currently doing quite a few things!

I'm an educational psychologists working with a range of schools; primary, secondary, and specialist. I also work at a university, helping to train other people to become educational psychologists.

One of my passions is communicating what we do and so I set up edpsy.org.uk – basically an online magazine for educational psychologists. As of January, I've also become Chair-elect of one of the professional groups for educational psychologists (the DECP).
About Me

I'm an Educational Psychologist working with children, families, teachers and schools in the South West of England. I also teach at the University of Bristol, training other people to become educational psychologists. When I'm not working I love to do Yoga and play badminton!

My Typical Day

Every day is different! Some of the things that I do most days are visit schools to talk and work with adults and children. I explore how children learn and what their views and strengths are. I also help teachers to work out how best to support children who might find school tricky and I write reports.
My Interview

How would you describe yourself in 3 words?

Passionate, creative, curious

What did you want to be after you left school?

After I left school, I wanted to be a psychologist!

Were you ever in trouble at school?

Erm, not really! I remember getting a detention for playing noughts and crosses during a history lesson! I waited for 25 minutes outside the teacher's classroom, but he had forgotten he'd given me a detention!

Who is your favourite singer or band?

Janelle Monáe is one of my favourite artists. I saw her in concert last year, right at the front...I lost my voice!

What's your favourite food?

I love Japanese food.

What is the most fun thing you've done?

Skydiving is pretty high on that list.

If you had 3 wishes for yourself what would they be? - be honest!

My wishes would probably be for other people...!

Tell us a joke.

Erm...How many psychologists does it take to change a lightbulb? Answer: One, but the lightbulb has to want to change (awful I know!)
My profile link:
https://ias.im/u.247389
---
---
---